"Is it cool if I hold your hand?
Is it wrong if I think it's lame to dance?"
That's the dilemma men face on the first date. Should I get a gift for her? What should I wear? How to impress her? As all these questions torment their mind, they appear nervous and ruin the chance to impress the woman of their dreams. Here are a few basic tips on dating that men can apply on the first date to sweep her off her feet.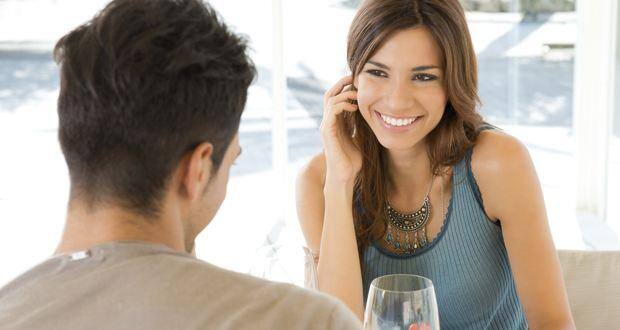 Be the man she wants in her life
Every woman nurtures the dream of having a confident, strong and empathetic man in her life. She wants her man to take charge. This is true for the first date also. So, be that man and plan everything so that she knows that she can depend on you. Take time to decide what you would wear, groom yourself and choose the venue where you can enjoy your time.
Smile to win her over
The simple thing that you can do to warm up her heart is to smile. A genuine, warm and broad smile would create a positive vibe and help both of you to relax and be yourselves. Even if you are feeling nervous, smile. That would make things easier.
Go that extra mile
Taking a small gift on the first date is a nice idea but don't stop at that. What are you planning to take? A box of chocolate or a red rose? Go an extra mile and make it special. If you know her favorite color, get flowers of that color. If you know her favorite pop star, gift her CD of that star. She would notice your efforts at making her happy and that would win you valuable brownie points.
Look after your etiquette
Yes, it is a big word. Pay attention to it. Women may not tell you but small things matter to them most. The way you carry yourself in the public, the way you order the food or talk to the janitor – all these things matter. Offer to open the door for her, help her to settle and carry her bags – these are small gestures that show you in a positive light. Do them. Be the knight in invisible armor for her and win her heart easily.
Pay her compliments
Be discreet. Be generous. Don't overdo. At some point during the evening, tell your date that she is pretty or elegant. Tell her that the earrings suit her or the pendant is looking nice on her. She would like the fact that you have noticed her efforts to look good and enjoy your attention.
I hope with these small tips on dating you would impress your girl and make her crave for more.